Beauty and the blockchain: Clarins enters the Web3
Article - 07.03.23
Beauty and the blockchain: Clarins enters the Web3
Clarins, the number one prestige skin care brand in Europe*, announces the release of its first collection of 325 NFTs and immersive AR experiences, co-created with two influential digital artists.
The main inspiration is the newly launched Clarins Precious, Clarins' first luxury skin care line, and it is the first time a beauty brand has collaborated with two female digital artists working at the frontier of Web3. The NFT collection follows the creation of Clarins T.R.U.S.T. in 2022, a blockchain-based traceability platform designed to give clients an all-access view of the journey each Clarins product makes. Clarins' unique approach to blockchain shows how this new technology can be used to instill brand purpose into real-life and real-time situations in a practical and meaningful way.
With its compelling story and natural exclusivity, Clarins Precious was predestined to become the brand's gateway into the metaverse. Presenting a new vision of luxury that is rare, powerful and committed to responsible beauty**, Clarins Precious was developed to preserve and stimulate the skin's own youthful resources using Clarins' rare and exclusive moonlight flower cryo-extract.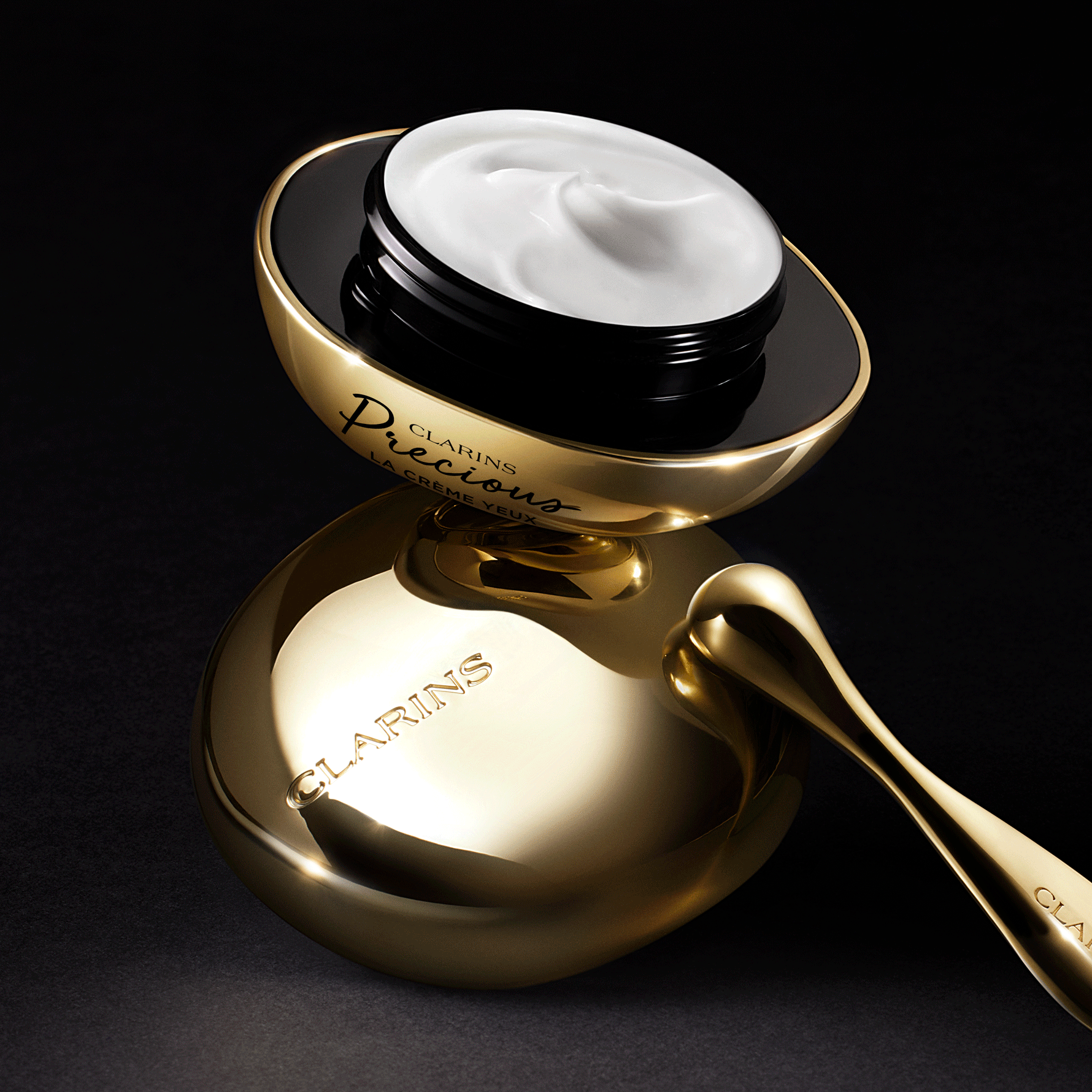 Blooming one night a year and only for a few hours, the moonlight flower was identified by Clarins' ethnobotanists as the best activate ingredient capable of stimulating FOXO, a longevity protein naturally occurring in skin. Using cryoextraction, Clarins scientists were able to capture moonlight flower's precious power, preserving its most fragile, youth-promoting active ingredients to boost the skin's resistance to ageing.
Comprising 325 NFTs and an evolutive AR filter, the collection showcases the remarkable moonlight flower and its time-suspending properties and embraces the poetry of paradox—science and nature, stillness and motion. In keeping with Clarins' core values, it places women at the front and center of its approach, celebrating female creatives leading the way in the burgeoning world of Web3 and providing exclusive access to primarily women led native Web3 communities My BFF and HERVISIONS, in partnership with luxury metaverse group ALTAVA.
Phase one of the launch is the NFT collection, created by the outstanding digital artist Ada Sokół. It tells the compelling story of Clarins Precious through a series of 325 stunning artworks that transform over time. Each NFT is centered around a time-reversing hourglass and features a unique animation. Each unlocks exclusive rewards, including Clarins Precious products, personalized consultations andvirtual experiences. Four ultra-rare NFTs offer especial value, with one-of-a kind rewards for VIP holders.
Phase two is the "AS RARE AS YOU" filter for Instagram, a personalized AR experience, created by Inès Alpha, that combines nature and technology to generate ethereal effects and showcase the rarity and radiant results of the Clarins Precious range.
Clarins' NFT collection uses a polygon blockchain, known as one of the most eco-friendly blockchain scaling Ethereum. The brand has chosen Magic Eden, which trades on environmentally friendly blockchains, as its marketplace.
For both its debut into the world of NFTs and launch of digital traceability platform Clarins T.R.U.S.T. late last year, Clarins took the same approach: exploring the ways it could use blockchain technology to create a more direct and intimate link with its consumers. In the case of Clarins T.R.U.S.T, consumers are guaranteed secure and tamper-proof access to the journey each Clarins product makes. Clarins saw blockchain and its ability to store and transmit product data in a reliable and transparent manner as a way of offering its consumers sourcing and manufacturing information that is 100% certified. Coupled with blockchain, "Caring for people and caring for the planet"***, the two promises central to Clarins' CSR strategy, offer new possibilities and infinite potential in an evolving Web 3 world.
In choosing a partnership with ALTAVA and two of the most influential voices in the Web3 space, Clarins signals its desire to create meaningful experiences for its consumers through its first Web3 initiative. Building on the launch of Clarins Precious, this unique collection is also a springboard for creating an intimate 'Clarins meta space', using new technology to share the trusted skin care advice and professional expertise Clarins has always been known for.
One of Clarins' fundamentals is to be directly and intimately connected with our consumers through constant listening and dialogue. Our new premium range Clarins Precious, the ultimate innovation and its powerful ingredient story provided us the perfect gateway to bring to life an intimate "Clarins meta space", a unique and different experience for consumers. At Clarins, the trusted professional beauty brand, we love to speak up about our love of nature, the passionate pursuit of sustainability, and we see an infinite potential of possibilities in the evolving web3 world to create meaningful connections with our consumers. We are excited to unlock these new frontiers of beauty."  Katalin Berenyi, Clarins Brand General Manager
"We are honored to bring this visionary project to life. We value the vision to empower female artists in the Web3 space and are elated to form part of such communities."  Elizabeth Von Guttman, Co- founder of ALTAVA.
Pre-orders are available via preciousnft.clarins.com, with the official 'Clarins Precious' NFT drop, and unique AR filters revealed in the coming weeks.
About Clarins:
Founded in a professional Parisian beauty institute by Jacques Courtin-Clarins in 1954, Clarins has become the #1 prestige skincare brand in Europe*. 69 years later, the brand remains family-owned and is distributed in more than 140 countries, offering skin care innovations for face and body, make- up, men's care and treatment fragrances. With unique expertise in phyto-chemistry, Clarins Laboratories are considered pioneers in the fields of plant science and technology. The brand's values are rooted in an ongoing dialogue with women and in abiding respect for both nature and people, with commitments to sustainable sourcing and eco-design, Seeds of Beauty, a biodiversity protection program – 756,000 trees planted – and FEED – over 39 million school lunches provided to children in need. Clarins launched the My Clarins vegan- friendly and eco-conscious line, in March 2019. It launched Clarins Precious, its first luxury skin care line, in 2022.
About the artists:
Ada Sokół is a 3D artist and designer celebrated for her surrealistic, sensual works. Her distinctive signature style weaves together elements of futurism, fantasy, and photorealism, yielding immersive experiences at the intersection of nature and technology. Given the brand's emphasis on science- backed skin care, inspired by the beauty and power of plants, Sokół's practice instantly struck a chord with Clarins.
Paris-born Inès Alpha is an internationally renowned digital artist. Using 3D software and augmented reality to combine makeup and technology, Alpha creates ethereal, futuristic narratives that merge the virtual with the real. Her desire to 'explore self-empowerment in the internet age' makes her, like Ada Sokół, a natural creative partner for Clarins.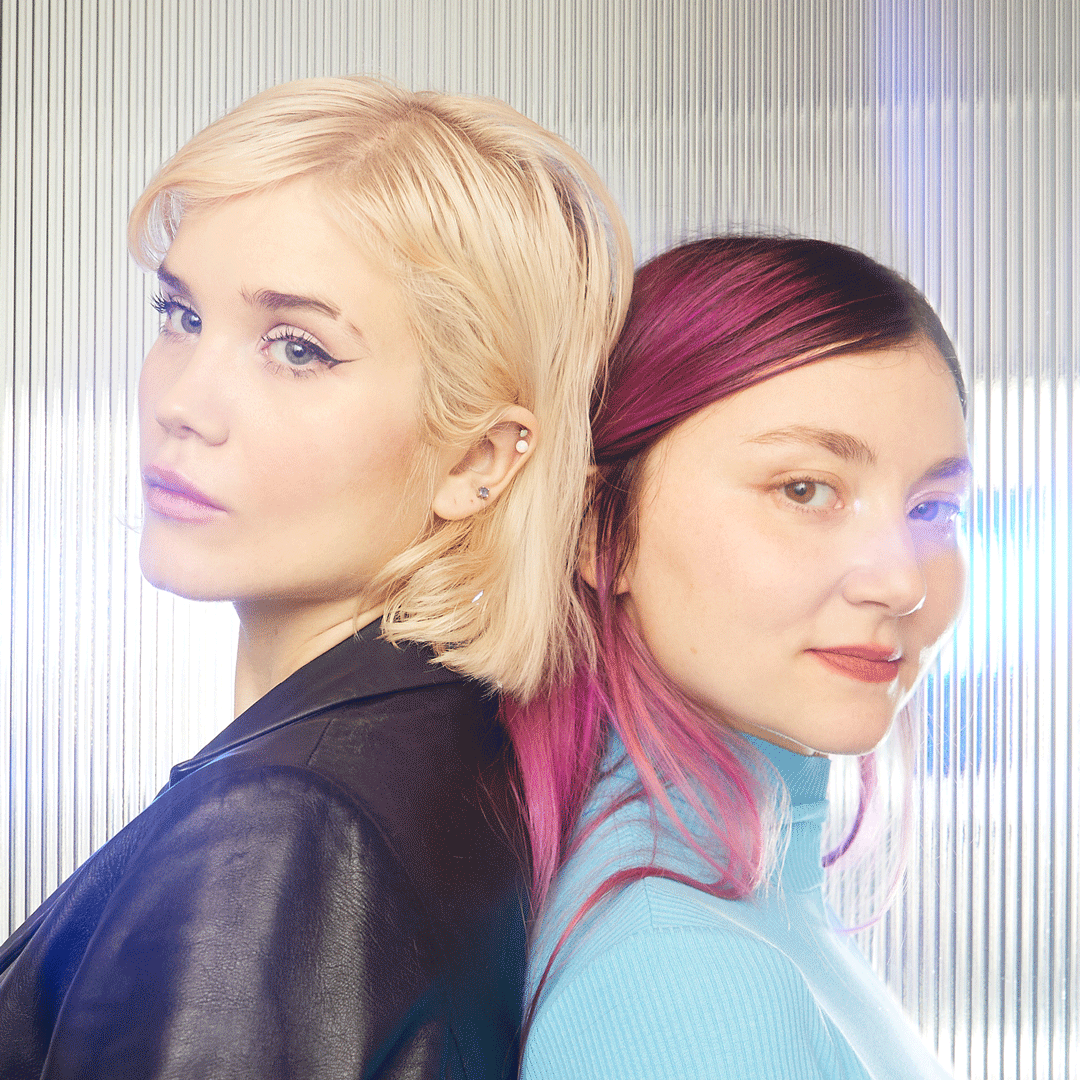 About ALTAVA Group :
ALTAVA Group is a Singapore-based company with offices in Seoul, Tokyo, London, and Paris. ALTAVA is the luxury fashion metaverse that enables users to discover, interact, and express themselves through a high-fidelity avatar. The Company operates WOY (World of You), a metaverse that provides Omni-platform experiential solutions which seamlessly connect consumers to the real- world and virtual world for high-end luxury brands and discerning partners.
*Source: NPD BeautyTrends ®, total sales of 4 countries: France, Italy, Spain and UK, products sold in Perfumeries and Department Stores, Luxury brands, sales in value (€), over the period January 2021 to December 2021.
**Clarins Precious La Crème's packaging is made from a luxurious and recyclable alloy, used for the 1st time in cosmetics. Its recyclable outer cartons are made with paper sourced from sustainably-managed forests. The Clarins Precious range also makes field to jar traceability possible via a QR code that allows consumers to trace the journey the moonlight flower takes from its cactus garden to different Clarins sites.
***With Clarins T.R.U.S.T., a platform based on blockchain technology, clients can access the entire preparation and manufacturing process of each skin care product including the geographical origins, harvesting methods and certifications of the plants used. For more information, please visit clarins.com/clarins-trust/