An exceptional time of growth for myBlend
Article - 31.03.23
An exceptional time of growth for myBlend
Just over half a year ago, Clarins' disruptive beauty start-up myBlend was relaunched in Paris. Since then, the myBlend brand has only gained momentum, opening new horizons for beauty lovers with its revolutionary philosophy
More effective, more personalized, more respectful: myBlend presents a global approach to skincare that integrates holistic beauty with the latest technology. Since the brand's relaunch in May 2022, the myBlend teams have been hard at work accelerating development by entering new markets and establishing partnerships with retailers.
To date, myBlend's diverse product range of highly-concentrated skincare products, nourishing supplements, and cutting-edge beauty technologies can be found at six exclusive retail locations in France. And in a historic step this past fall, myBlend opened its flagship Maison myBlend in Paris' Marais district, ushering in a new chapter for the rapidly growing brand.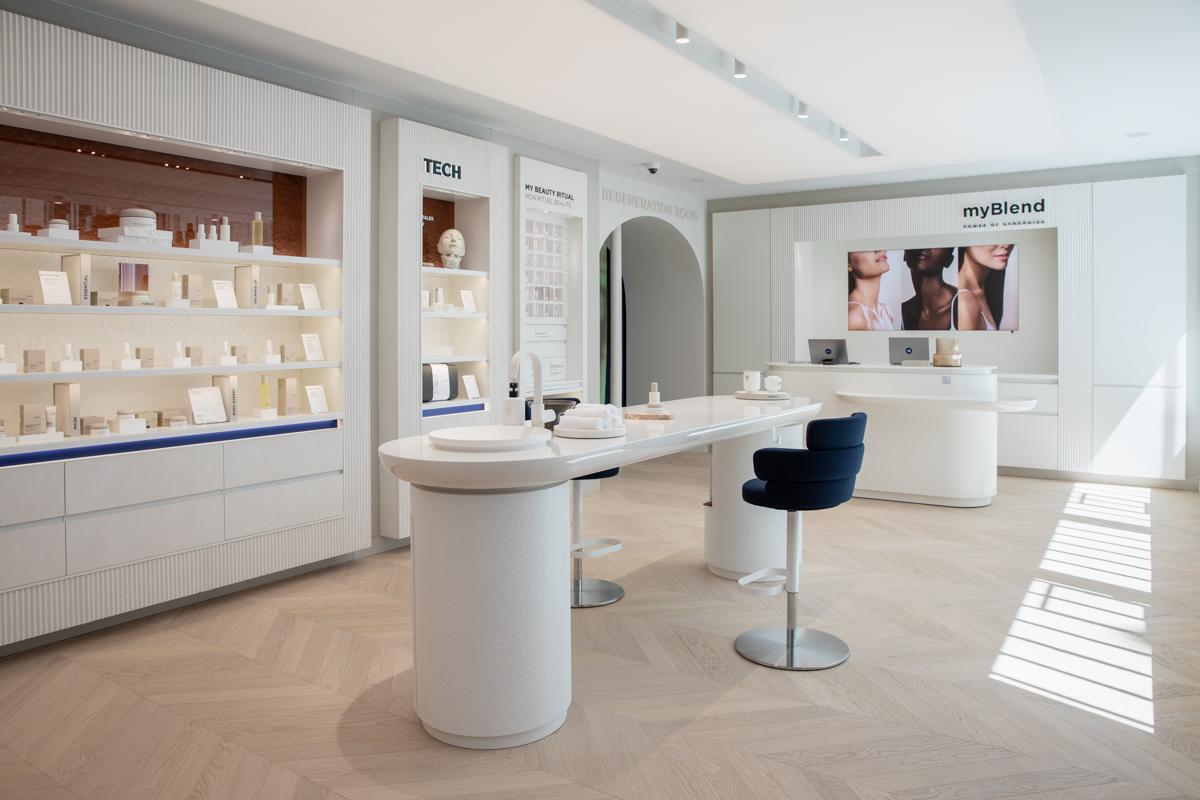 But myBlend's growth has not been limited to the French market: for the brand's international debut last summer, our teams set their sights on Switzerland, a strategically important location with a renowned prestige skincare market. To ensure myBlend made a splash with its launch, our teams established an exciting partnership with Jelmoli, one of the country's most luxurious multi-brand department stores. Together with the myBlend team, founder Dr. Courtin invited customers, journalists, influencers and brand ambassadors to inaugurate the brand's first-ever beauty counter, ideally situated at the entrance of Jelmoli Zurich.
High-quality retail partnerships also helped expand myBlend's international presence into Belgium and Luxembourg. A total of five perfumeries and high-end department stores in the Benelux Union now carry myBlend's product range.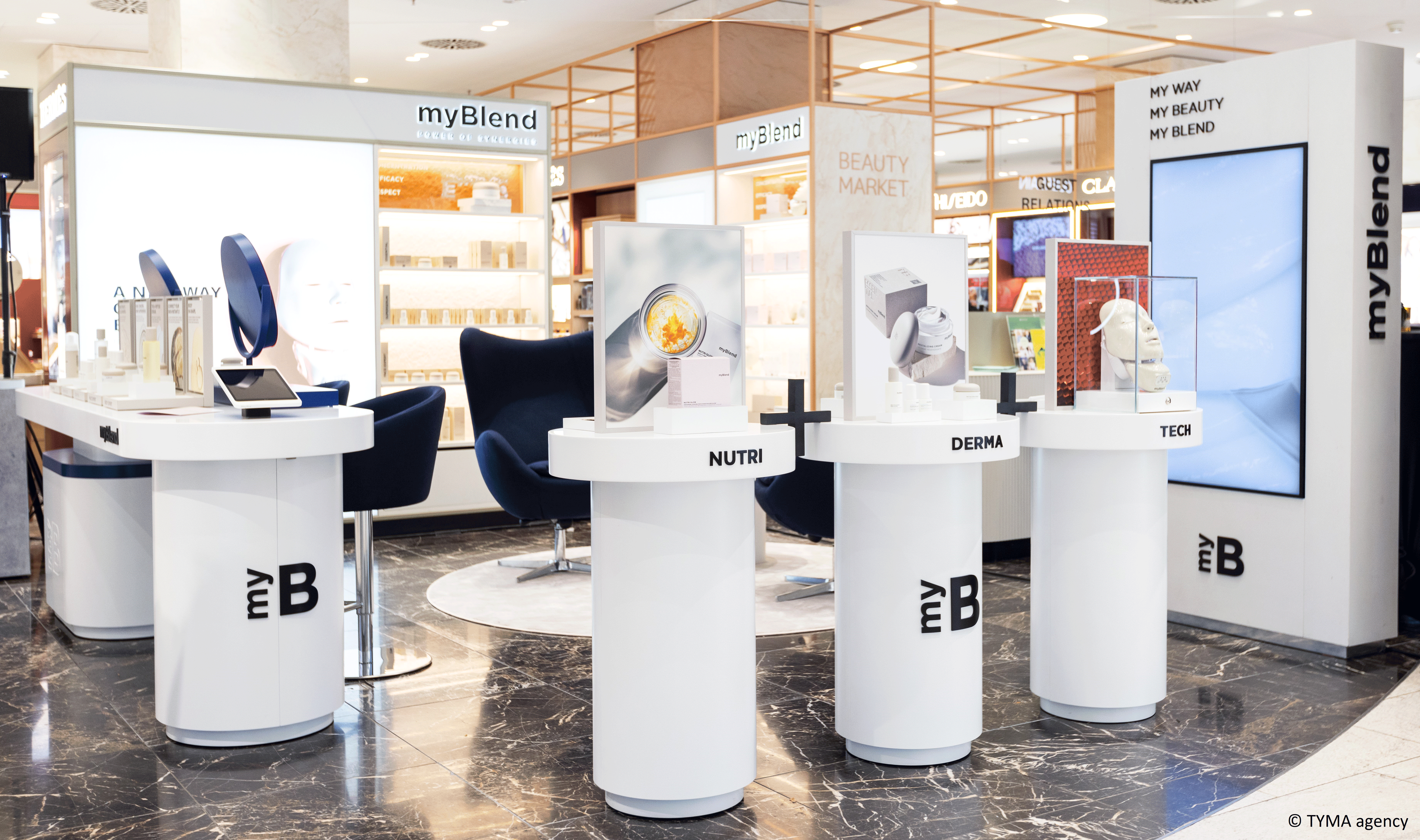 12
high quality retail partnerships launched across Europe
1
flagship, Maison myBlend, inaugurated in Paris
4
myBlend spas opened at five-star hotels in France and Canada
38
countries served by myBlend's e-commerce site
Additionally, 2022 was marked by the opening of the first myBlend spas, where our tailor-made skincare treatments bring the very best of touch and technology to guests. Our teams launched four collaborations with exclusive partners, whose exceptional locations embody myBlend's values and vision of beauty and well-being. In France, these include three five-star hotels: the Parisian palace Le Royal Monceau-Raffles, Marseille's Intercontinental Hotel Dieu, and Le Strato, a luxury hotel nestled in the iconic Courchevel ski resort. The myBlend teams also celebrated the opening of their first location across the Atlantic, at the Ritz-Carlton, Toronto, bringing a new oasis of well-being to the heart of Canada's largest city.
With these accomplishments behind them, the myBlend teams have entered 2023 with energy and enthusiasm. Coming up soon: a new home for the brand at Harrods, London's most iconic luxury department store!