World Ocean Day 2023: A deep dive alongside Plastic Odyssey
Article - 08.06.23
World Ocean Day 2023: A deep dive alongside Plastic Odyssey
Three years of sailing the world's oceans, 30+ stops to meet seaside communities confronting the challenges of plastic pollution… one incredible Plastic Odyssey!
In 2018, our Group became the first sponsor of Plastic Odyssey, an ambitious project to address the plastic pollution in our world's oceans.
We are incredibly proud to support Plastic Odyssey, which is answering the problem of plastic pollution with both innovation and pragmatism. As an official partner of the expedition, we share a commitment to building a better future. By applying a rigorous improvement approach to keep our environmental footprint to the bare minimum, we are on track to reaching our ambitious target of plastic neutrality by 2025.
Following five years of preparation, the Plastic Odyssey crew set sail at the end of last year, marking the start of an incredible three-year journey across the world's oceans. Let's see what they are up to!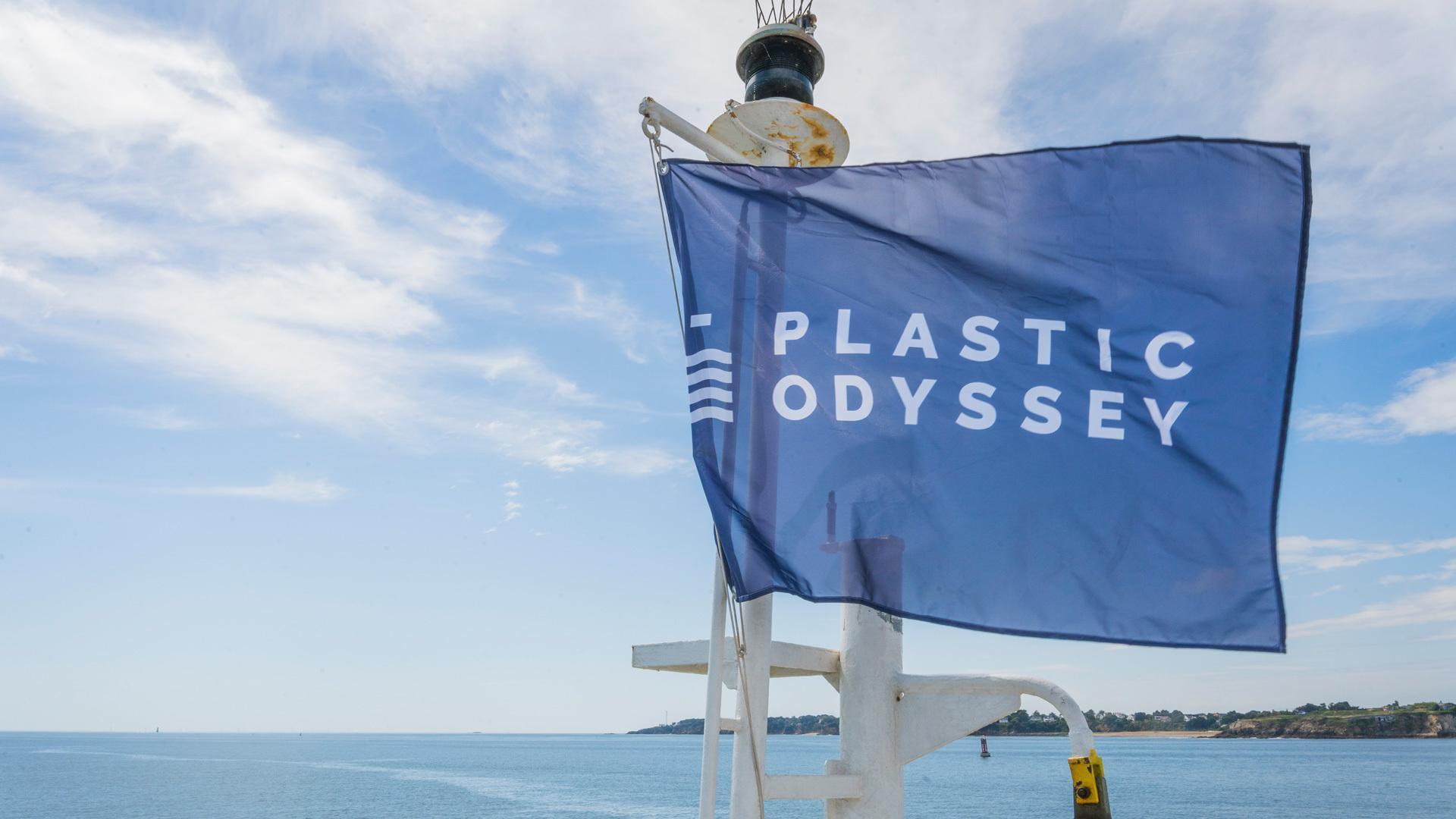 Serving our shared ocean
Plastic Odyssey's mission is two-fold: to raise awareness of plastic pollution in oceans and to develop concrete solutions with local communities on land.
More than a vessel, Plastic Odyssey is a laboratory ship manned by a crew of sailors and scientists. As it travels through some of the most polluted areas in the ocean, the ship itself recycles plastic waste, transforming it for a new purpose. A pyrolysis unit at the stern, for example, turns non-recyclable plastics into the fuel that powers the ship's engine. And when it comes to daily life onboard, the crew is testing alternatives to plastic to help promote low- and zero-plastic ways of life.
Taking action onshore
Beirut, Alexandria, Bizerte, Tangier, Dakar, Conakry, Mindelo, Recife: Since setting sail in 2022, Plastic Odyssey has already made 8 stops over two continents, spending three to four weeks at each destination. Each anchor dropped represents a new opportunity for the ship's crew to connect with local seaside communities who confront the challenges of plastic pollution daily. Indeed, this is a project anchored in human exchange and focused on setting the stage for collective action. To address pollution at sea, the Plastic Odyssey is taking action on land. From their current stop in South America, their route will bring them to the Caribbean, through Central America and on to the Asia-Pacific region.
This is a project anchored in human exchange and focused on setting the stage for collective action. To address pollution at sea, the Plastic Odyssey is taking action on land.
The weeks onshore are busy. At each destination, the crew invites a group of local plastic entrepreneurs to take part in their week-long "OnBoard Laboratory" acceleration program, which uses collaboration as a springboard to finding concrete solutions to fighting plastic pollution. These entrepreneurs are building a sustainable and ecological future for their communities, with projects spanning waste collection and treatment as well as waste valorization (turning plastic into furniture, fuel, construction materials and more). Plastic Odyssey supports these local actors with the technical or economic aspects of their projects, uniting them all within the international network of change-makers.
The days are also filled with activities to help raise the awareness of community members, from school-age children to public and private authorities, business leaders and the press. These include seaside exhibits on natural alternatives to plastic, demonstrations of the ship's low-tech plastic recycling technologies, guided tours of the vessel and more. With each event, the crew looks to encourage reflection and discussion, inspiring visitors to take their experience onboard back onto land.
Click here to follow Plastic Odyssey's journey