Our partner Plastic Odyssey has cast off!
Article - 03.10.22
Our partner Plastic Odyssey has cast off!
Clarins is behind Plastic Odyssey, now more than ever! Following five years of preparation, the Plastic Odyssey expedition will set out from Marseille on October 1, 2022 for a three-year trip to all of the planet's oceans. Its goal is to raise awareness about plastic pollution in the oceans and develop concrete solutions with local communities.
Plastic Odyssey was born of a dual realization: plastic pollution in the oceans comes from human activities on land, and there are concrete solutions to reduce it. Rolling out these solutions and training seaside communities are the foundation of the project.
As an official partner—the first, in fact, back in 2018—Clarins wholeheartedly supports the initiative!
30 stopovers over three years to promote a new culture of plastic recycling
At the heart of Plastic Odyssey lies a laboratory ship nearly 40 meters long and manned by a team of sailors and scientists. The front part of the vessel houses a testing and exhibition area for plastic alternatives; the rear is home to a recycling workshop and a plastic-based fuel production unit.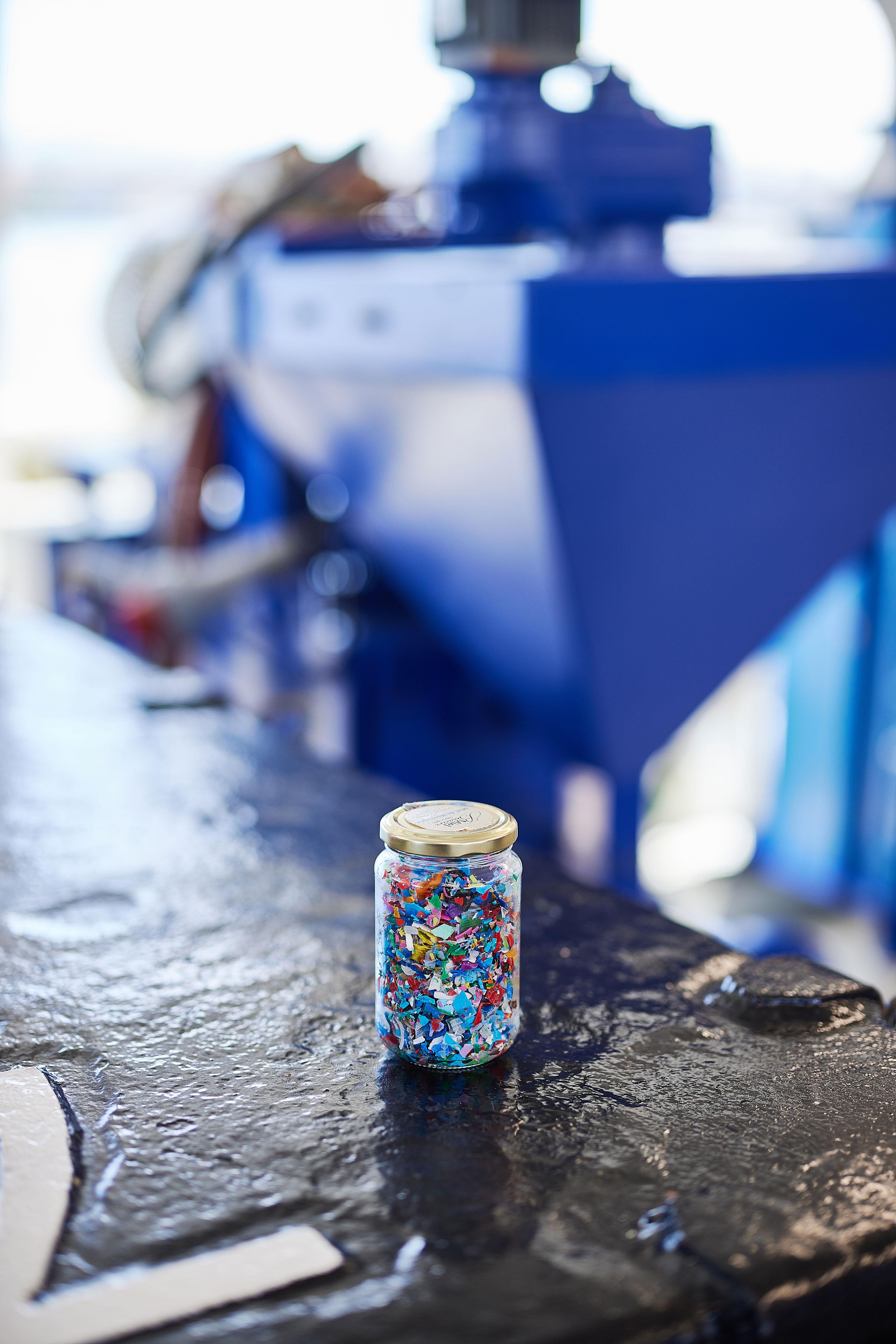 For three years, the ship will travel the Mediterranean, followed by the Atlantic, Indian and Pacific oceans, with over 30 planned stops. Everywhere Plastic Odyssey drops anchor, the team will host trainings, conferences, demonstration workshops and field studies to raise awareness about plastic pollution, promote low-tech recycling solutions and spread new practices thanks to open-source innovations.
Clarins and Plastic Odyssey: a shared commitment to reducing plastic pollution
In 2018, Clarins was the first company to sponsor Plastic Odyssey. Today, as an official project partner, the company shares its ambition to develop concrete solutions to the problem of worldwide plastic pollution.
In 1999, Clarins was the first company to ban the use of plastic bags. It stopped using microbeads in all of its exfoliants in 2014 and has been committed to recyclability for all its products ever since. It continues to decrease the weight of its packaging, uses recycled plastic (nearly 180 metric tons of new plastic saved per year), has lowered plastic use by 30%, and will make its skincare range fully recyclable or refillable by 2025. By the same date, CLARINS aims to be plastic neutral; it has been carbon neutral since 2020.
"This project is as inspiring as it is concrete. Offering support from its launch in 2018 was an obvious choice for Clarins. In our industry, we aim to be on the cutting edge when it comes to the challenges posed by plastic. They are significant, but as with all problems, where there's a will, there's a way. That's our mindset at CLARINS. Plastic Odyssey is a pragmatic project that can completely change the plastic situation and help to build a better future."  Virginie Courtin, Managing Director, Clarins Group