Clarins Cryo-Flash Cream-Mask: the anti-aging power of cold
Article - 14.09.23
Clarins Cryo-Flash Cream-Mask: the anti-aging power of cold
"We've always recommended applying a spray of cold water to the face and body every day to shape and firm tissues. Today, our recent research has enabled us to go one step further with cryo-starter technology, inspired by cryotherapy." Dr Olivier Courtin-Clarins
From the Greek "kruos" for cold and "therapeuein" for healing, cryotherapy has been used empirically since the time of Hippocrates, before cold treatments became more widespread. Well known by athletes for its ability to soothe pain and inflammation, the effects of cold can also be used to reshape the figure with cryolipolysis. These beneficial effects are, however, less well understood in cosmetics. And yet, the cold helps to tighten skin and boost radiance by activating microcirculation. It also stimulates the release of endorphins, which create a feeling of well-being.
With this in mind, Clarins Research Laboratories set out to understand how cold affects the movement of calcium in epidermal cells.
In addition to bone formation, it is also involved in coagulation, muscle contraction and nerve conduction. In the skin, when calcium enters skin cells, it activates the proliferation and differentiation mechanisms that are responsible for the barrier function. With age, calcium penetration and distribution in epidermal cells diminish. And as a result, skin becomes thinner, duller and more vulnerable to damage. Cold acts as a "calcium flash" activator, triggering a massive and rapid influx of calcium into skin cells, strengthening the barrier function and preventing skin aging.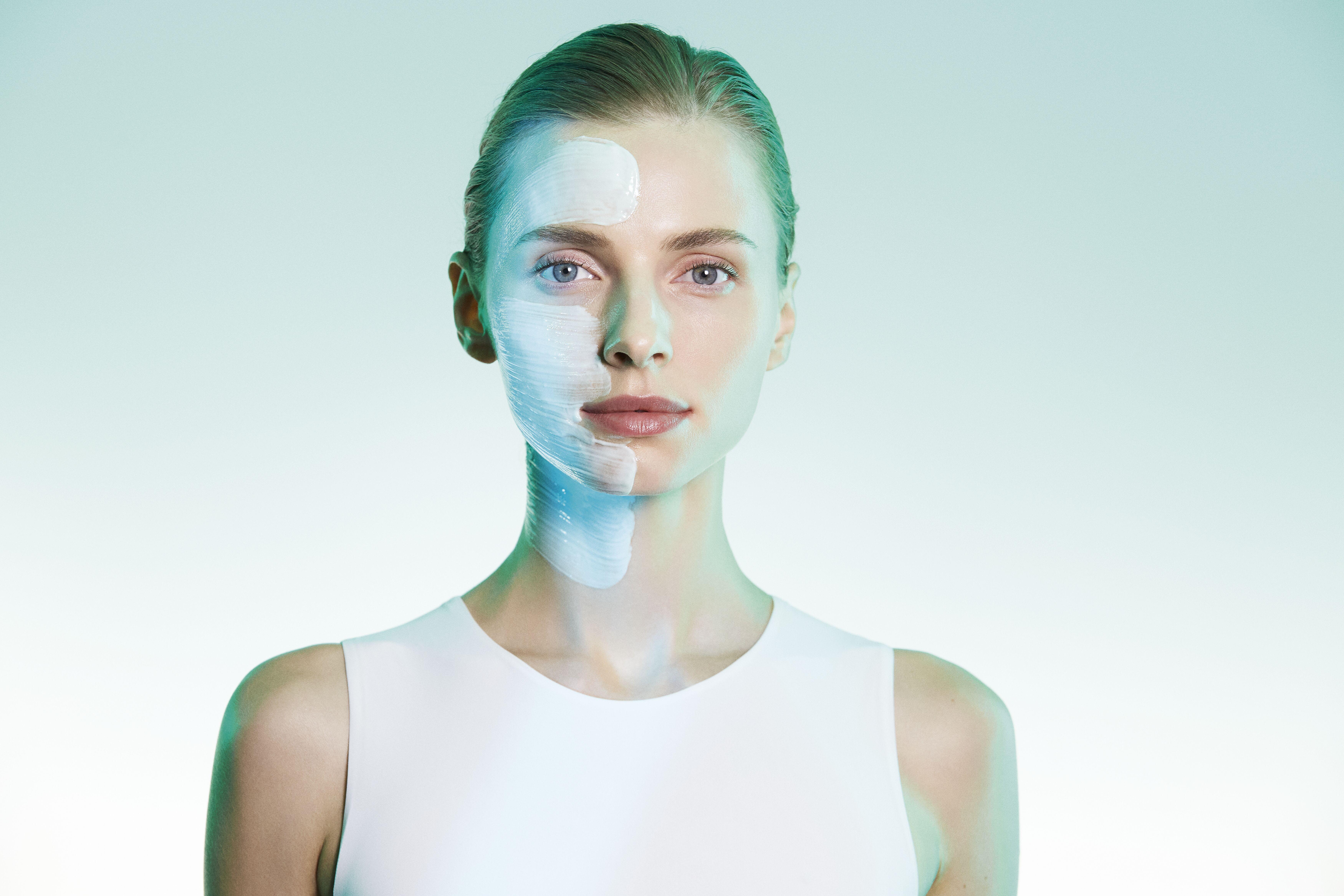 Cryo-starter technology provides the dual activation of a calcium flash
Following these discoveries, Clarins Research Laboratories chose to combine a biological starter—organic evening primrose extract—and a thermal starter—Menthone Glyceryl Acetal—in the new Cryo-Flash Cream-Mask with a cryo-active texture that breaks down water on the skin. Organic evening primrose extract, known for activating a calcium flash—it increases calcium entry into the cell by a factor of 13*—has been selected and combined with a menthol derivative, MGA (Menthone Glyceryl Acetal), for an intense, long-lasting fresh effect that's suitable for application to the face. This fresh double effect enables double activation of the calcium flash, reinforcing the barrier function as a result
*In vitro test
The new instant firming treatment to boost firmness and radiance
The Cryo-Flash Cream-Mask provides a cooling effect 2 times more intense than a cryotherapy* product. It decreases skin temperature by 4°C** and reinforces the barrier function from the first application***.
*Clinical test carried out by averaging the results obtained from 3 best-selling cryotherapy tools in France for aesthetic beauty, average temperature after a 10-minute application, 60 volunteers
**Clinical test, average temperature after a 10-minute application, 60 volunteers
***Clinical test after 1 application, 24 women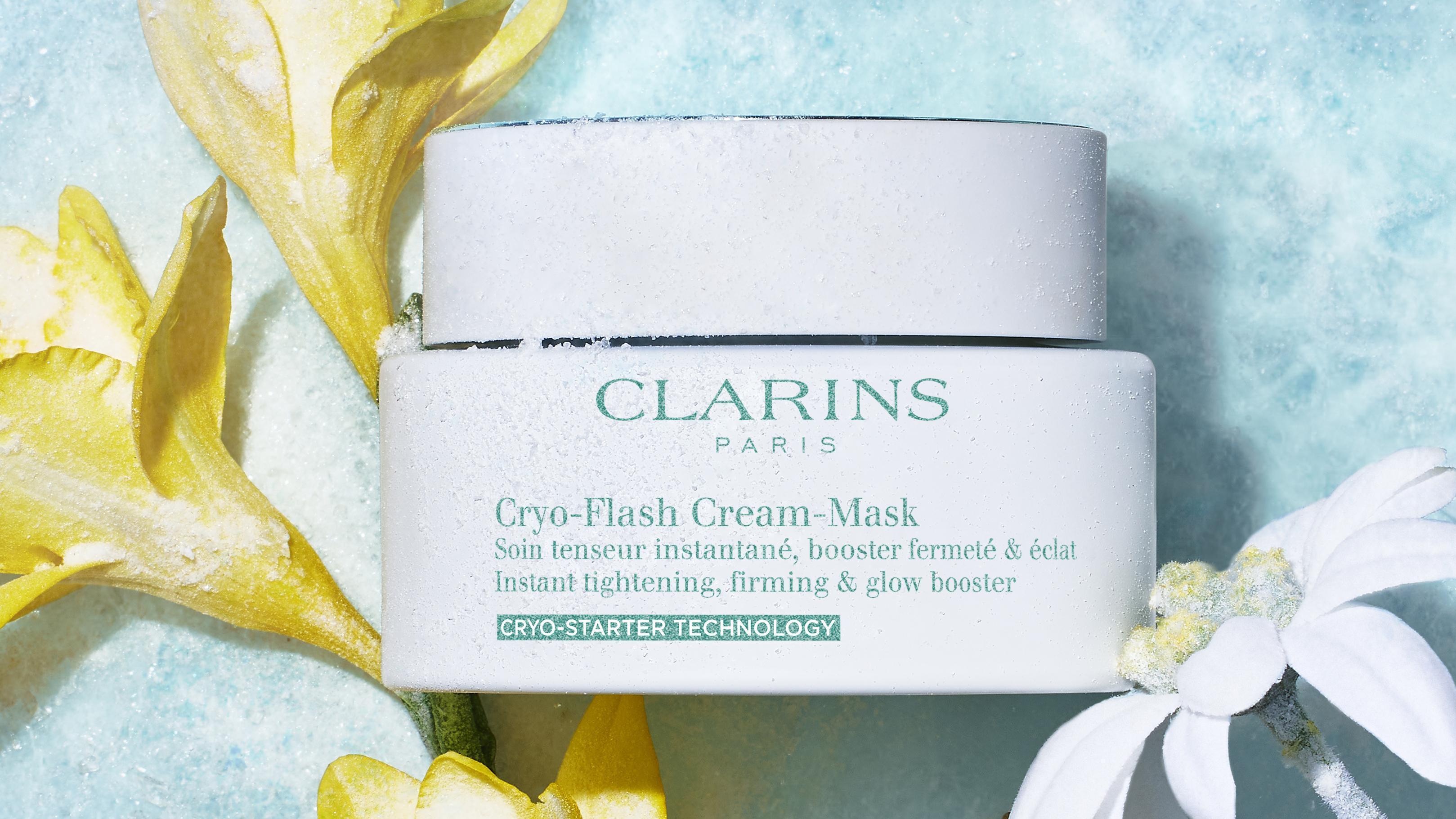 Its lifting effect is clinically proven from the first application*. What's more, women see a reduction in wrinkles by 22%** and an improvement in firmness by 39% after 28 days***.
*Clinical test after 1 application, 33 women.
**Self-evaluation, 28 women, after application of the Cryo-Flash Cream-Mask 2-3 times a week for 4 weeks.
**Self-assessment, 109 women.
A melting texture and a responsible formula with 93% ingredients of natural origin, for lifted, firmer, more youthful-looking skin with this high-performance mask inspired by cryotherapy technology.