A Clarins tournament committed to women, children and sustainable development
Article - 01.06.23
A Clarins tournament committed to women, children and sustainable development
For the second consecutive year, Clarins was the major partner of the WTA 125 International Women's Tennis Tournament organized by Lagardère Paris Racing (Paris, France). To testify to the brand's unwavering commitment, this year's event was named the "Clarins Trophy".
This partnership with Lagardère Paris Racing is based on shared values of commitment to women, children and the planet. During the event, round tables were organized throughout the week to discuss health issues, harassment, sexual violence and sexism. Children from Paris' priority neighborhoods were also invited each day to discover the practice of tennis.
The Clarins Trophy is also resolutely committed to an eco-responsible approach that is dear to our company: a hybrid vehicles for travel, seasonal products and short circuits for catering, recycling of tennis balls and tarpaulins…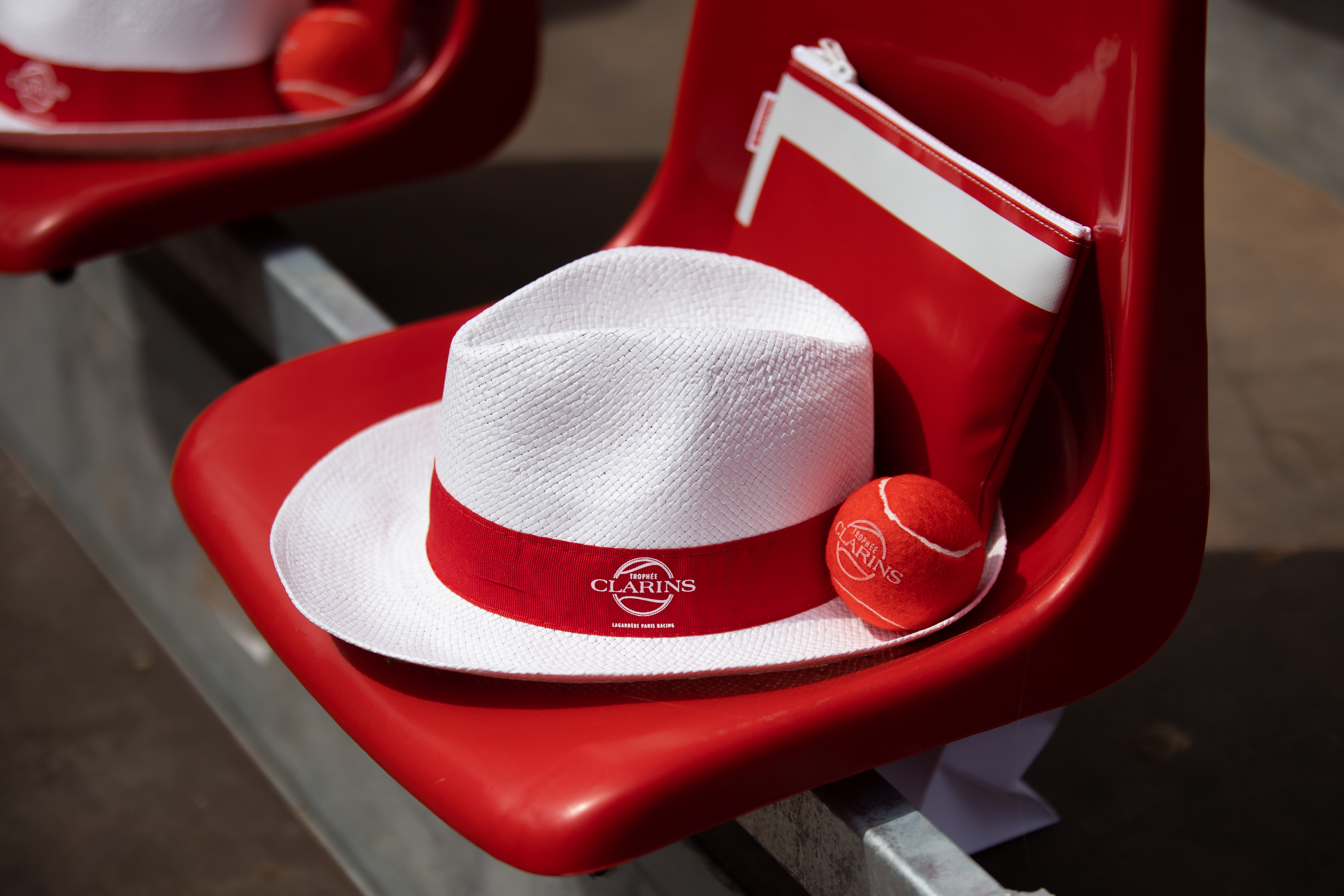 For this occasion, Clarins has chosen to partner with the Bilum brand: the backcourt tarpaulins from the 2022 edition have been transformed into 350 unique, numbered bags and offered to the participants of the 2023 edition. The kits were made by Bilum, a French design house and upcycling manufacturer of bags and accessories, founded in 2005. Bilum gives new life to materials that have been salvaged, forgotten, weathered and destined for disposal.
"Bilum creates the heritage of brands through their own materials".
The BtoB by bilum offer certifies an ethical charter on which the brand has relied since its creation: giving a second life to materials, creating unique products made in France, producing responsibly and ecologically, in a short circuit in the social and solidarity economy.
A pioneer in France in the transformation of giant advertising tarpaulins, bilum is constantly innovating, and to date has recovered more than 20 different materials to manufacture over 350,000 unique and original pieces, all made in France.
"I am proud of this partnership between Lagardère Paris Racing and our brand. It's a story of shared values around sport, commitment and respect that has been written for many years. When the idea of reviving a major women's tournament in the heart of Paris was born two years ago, we were immediately attracted. This event highlights women and the environment, exactly what we are committed to at Clarins." Virginie Courtin